Mastering others is strength. Mastering yourself is true power.
- Lao Tzu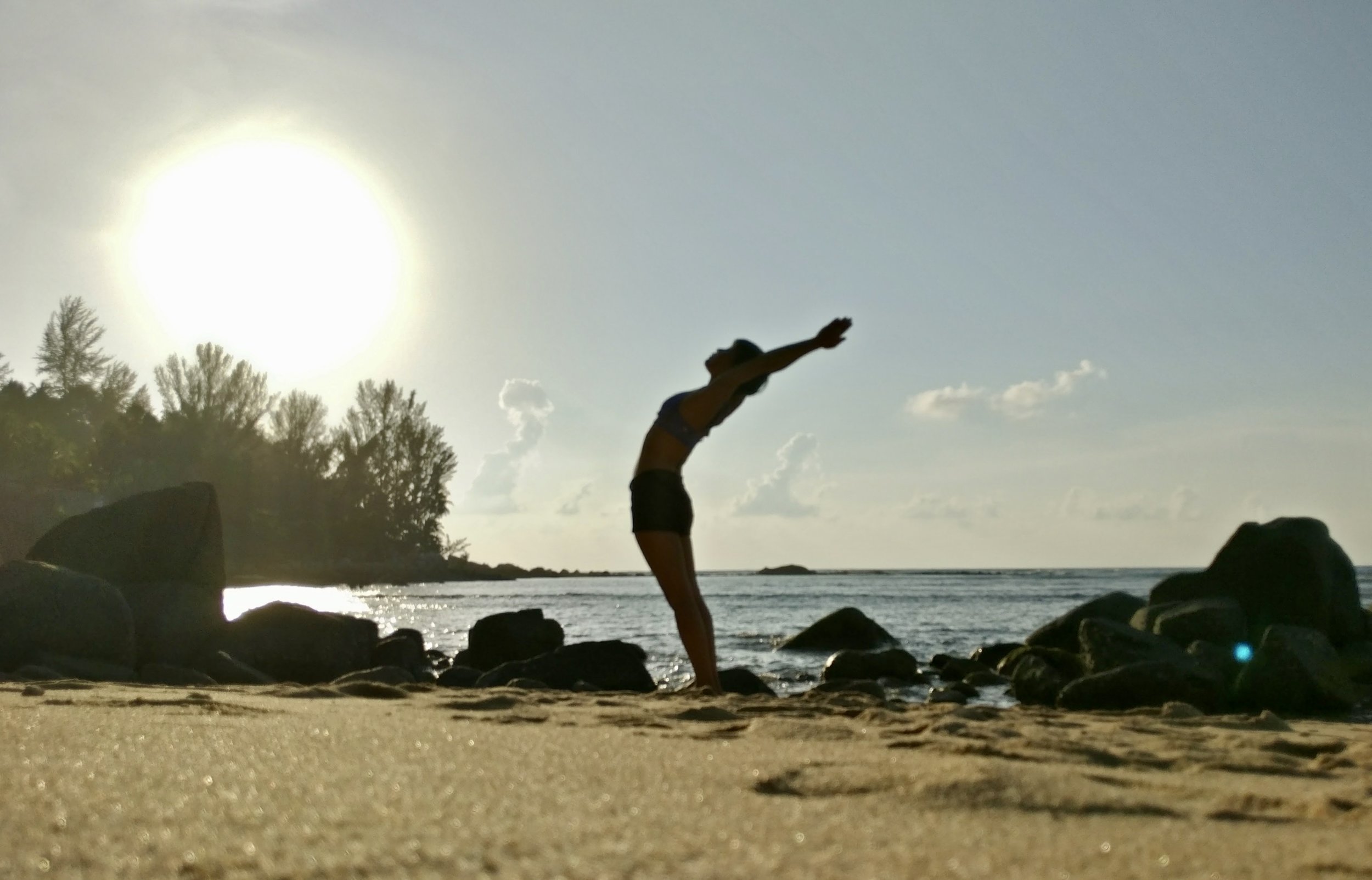 Teaching private yoga is the core work of Yahnee's teaching. Personalised one-on-one training is the most effective way to improve your practice. With hundreds of hours of study in yoga, meditation and therapeutics, Yahnee will work with you to create a customised yoga, breathing and meditation practice to address your specific needs and help to meet your personal goals.
Most importantly, the practice of yoga and mindfulness provides a powerful synthesis of physical exercises, breathing , concentration, meditation, energy work and enhances the capacity of self-healing. Yoga releases blocked energy, strengthens physically and mentally and teaches us to relax profoundly.
Yahnee is well-versed in guiding students with focus, clarity and care through the transformative journey of yoga and meditation. Whether you are new to yoga, recovering from an injury, get into shape, find a meditation that will help you wind down and reduce any stress level or simply too busy to attend regular classes, a yoga specific PT session will be the right choice for you and a gateway to bring your practice to a higher level. Her private yoga session guaranteed to offer you:
PERSONALIZED AND CUSTOMIZED PRACTICE to address your individual and specific yoga needs
REDUCED CHANCES OF INJURY as your alignment will be monitored constantly throughout your private session
QUICKER IMPROVEMENTS and progress than in a regular class due to unlimited postural corrections and asana adjustments throughout the entire session. The class can be tailored to focus on your specific needs and body areas in need of development to reach the next level
CONVENIENCE as the yoga class is conducted at your preferred location AND FLEXIBILITY in timing to suit your personal schedule
PROGRESS TRANSPARENCY AND MOTIVATION to help keep your practice on track without fail
GUIDANCE TO GO BEYOND ASANA and dive deeper into yoga theory and philosophy, if you are interested in traditional meditation and methods to improve your personal spiritual growth
A FUN EXPERIENCE WITH YOUR PARTNER OR FRIENDS as you can include more than two people in a class for your customised group experience
Yoga is the perfect opportunity to be curious about who you are
- Jason Crandell
One-on-one private yoga sessions are the ideal way to move your practice forward, no matter where you're currently at in your yogic journey. These sessions are about exploring your individual needs, addressing your specific issues, and designing a practice that is perfect for you.
The focus may be on:
the development of a personal yoga practice

breath & meditation

yoga for stress reduction

yoga for weight-loss / weight management

yoga therapy

a sports-specific yoga practice to increase strength, flexibility, focus and to decrease the risk of injury

yoga for women

pre- and postnatal yoga
All sessions include a 15 min consultation about your needs (physiological to nutrition) followed by 1 hour – 90 min. of private yoga practice including breathing and meditation. Sessions are available at a yoga sala at Kamala or your desired locations.
Realise deeply that the present moment is all you ever have.
- Eckhart Tolle