"do your practice and all is coming."
- Sri K Patthabi Jois
Like many journeys of self-discovery, mine started with a lot to learn. Clearly I had a lot to learn. I began wandering the world, which opened my eyes to the endless possibilities of life and finally landed in Phuket a year ago. I totally fell in love with the land of smiles, genuine people, invigorating and simple lifestyle, breathtaking nature, fresh fruit and vegetables and not to mention world class beaches. I knew, right there and then, that I had found a place that made me whole and align with my soul's purpose. I stayed. And here my path of seeking and teaching, inspiring and igniting, had officially begun.
In a new land, and filled with the urge to discover, I dove deeper into meditation, yoga and loving the beach and the incredible waves of such beautiful island . These practices—and Mother Nature herself—helped me to acknowledge my deepest desire to help others to listen to their intuition, to find their truth, to follow their dreams and to find my life's purpose. I wanted to plant and spread the seeds of health and happiness, and enable others to feel this incredible sense of wellbeing. My cup was overflowing and I wanted to share! Since then, I have solidified my knowledge through further study, professional experience along with my spiritual practice and a commitment to ongoing learning and hence I discover that making mistakes helps me to grow.
"Yoga is the practice of quieting the mind."
- Patanjali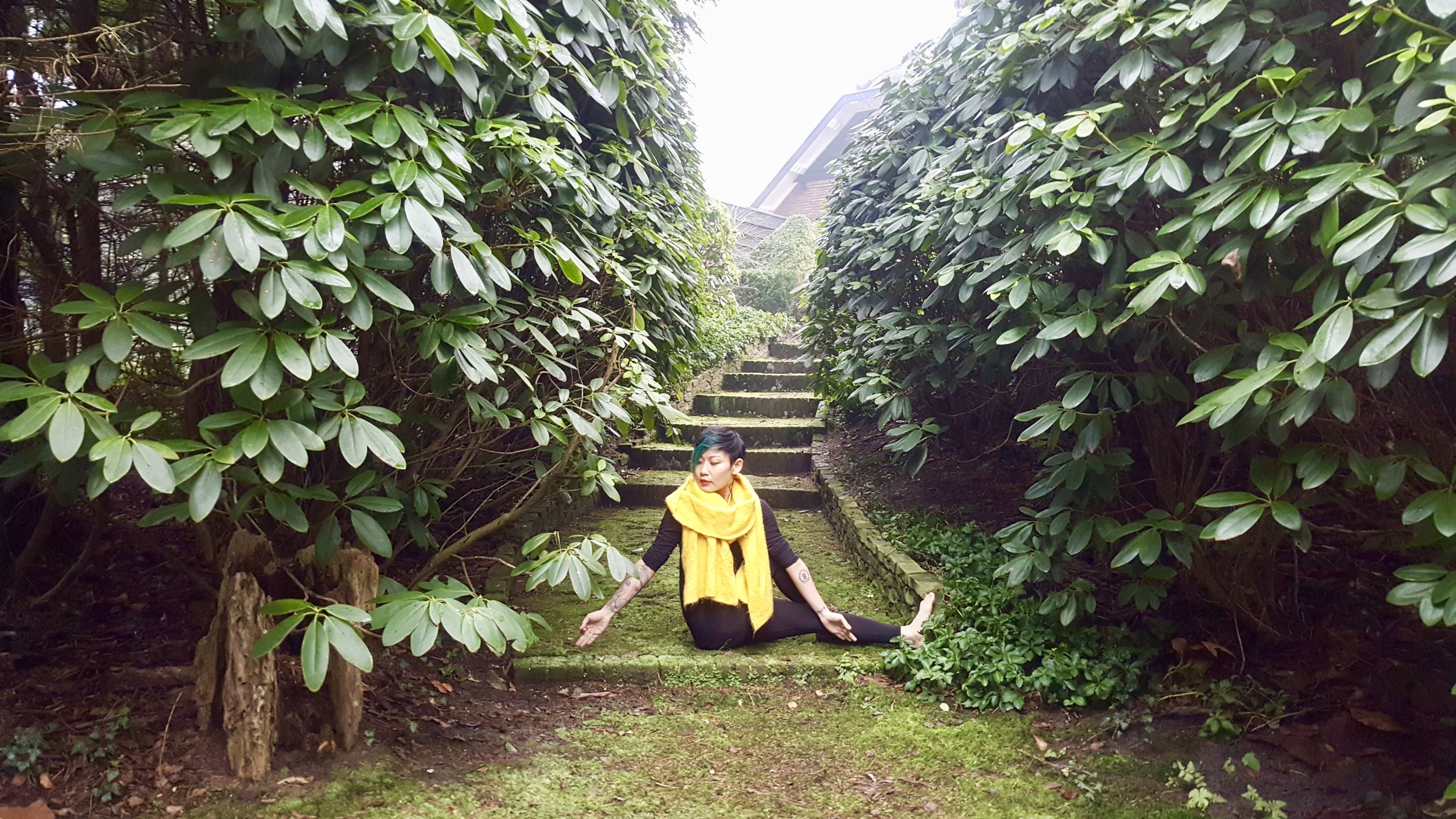 My intention is to inspire a passion for yoga as a lifestyle. My journey into the depths of yoga started 12 years ago and I have enjoyed every day of it. I believe in the refinement of movement, space and stillness. My aim is to create an atmosphere that leads to learning and growth, fosters community and gives back to others in order to attain sustainable inner peace, health and joy.
Since yoga has become a part of my life, constant intentional transformation has led me to find substantial inner peace and life purpose. Yoga has granted me a very rewarding experience, gave me strength, and taught me patience.
My classes reflect the teachings I have gained in my years as a student of my teacher, Hee Boon (in Singapore) as well as my studies in the Hatha and Vinyasa traditions from Gandharji and Guruji (from Yogapoint ashram in India), portrayed through the lens of my own journey and life experiences.
My other passions in life include: A true lover for house music, mixing music, rock climbing, Bollywood dancing and cutting pixie hair!
With an emphasis on breathing techniques incorporating different styles of yoga - hatha, vinyasa flow, yin yoga and meditation, and prenatal yoga techniques, my teachings are infused with the elements that inspire me, namely the intelligence and wisdom of nature, anatomical self-awareness, the power of practice (sadhana), the light of the human heart, and the amazing potential of an awakened mind. I do not expect one system offering me the answer.
My hatha-vinyasa flow classes focus on alignment and a detailed mindful sequence of flow which reflects a quiet yoga revolution that is based in healing and mindfulness. I believe with the refinement of movement, space and cultivating stillness in our yoga practice, we live a life that is inclusive, inviting and empowering. My work mainly covers private yoga classes, courses, workshops and yoga retreats. For enquiry on my private yoga teachings, interviews, collaborations on workshops or courses, yoga retreats or knock-me-off-my-ventures contact me HERE!
"A journey of a thousand miles must begin with a single step."
- LAO TZU